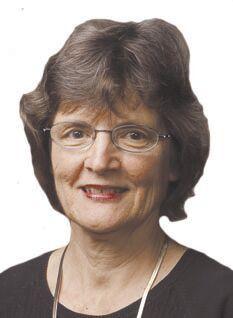 A return to the locker room | Lifestyles
What a busy night in the closet – the free clothing distribution center our church has hosted for over 55 years. More than half a century.
As one of the caregivers, it was really wonderful to successfully help people find warm clothes for the coming winter – after shutting down for so long when COVID happened. In the meantime, the coordinators have tried several alternative distribution options, but none have really worked. So this was the first night of our standard opening where people could come in, carefully masked, and look through and choose the clothes that suited them.
As the founder of our church, Pastor Don Allen used to quote Jesus when he reminded us of our basic way of doing things: "You have received freely, give freely" (Matthew 10: 8).
My heart swelled as we dug into the folding clothes that people had chosen for themselves, from children to young parents to grandmothers. As usual, the conversation was a mix of quick Spanish, English, and I'm sure someday there will be Arabic and Russian in the air – the four traditional languages ​​included in our signage. A woman collected bags and bags and BAGS (garbage bag size)! I don't know where she will put all of this, but I'm sure it will probably be shared with a lot of others or even sold to make some money. We don't care about that. No one gets rich selling wardrobe clothes.
Although the quality of what we were able to share was tops – cute sweaters, blouses, pants, jeans, negligee, toddler pajamas and socks that were clean and current.
A young man who had just moved from North Carolina was looking for nice pants and a matching button-down shirt for a job interview. Many of the pants were way too big for her petite size, but it was fun helping her figure out if something was a match or not. I gave him a quality hanger, to better keep his pants nice and wrinkle-free.
A woman in her sixties, walking slowly and cautiously, was looking for a pair of slippers. She was wearing a nice pair of sneakers so I tried to judge her size. All the slippers were unfortunately way too small. Some she admired were elegant and even shiny. But there was none that was large enough.
Then I snuck into the storage closet where there are often a lot of shoes that haven't been taken out yet, and spotted a pair of large slides that made this woman scream with pleasure and approval. She was sure they would work for her, and that pleased me too.
The children drew and colored pictures in a corner of the large room. A tired toddler whimpered, but the mother managed to hold not only the child, but also an armful of clothes while she went shopping.
A Big Sister / Little Sister pair helped pack the clothes for 45 minutes. As a Big Sister of old, I remembered the activities that my "little one" and I did. What a great idea to do a good job for others, while also connecting with a child whose family is run by a busy single parent.
A grandmother was trying to help her granddaughter and great-grandchildren make choices. A young boy with disheveled brown hair tolerated some of the clothes grandmother had chosen for him. They spoke of needing more clothes for school this year, having held up for most of the past year with home schooling and online schooling. I'm sure this young man will grow up to be a helpful young man – at least if the respect he showed for his great-grandmother was any indication of that.
A night in the closet: always a glimpse of the community in which we live, and above all an uplifting experience. What local effort could your volunteer help use as we continue to fight to end the COVID disaster?
Send your comments to [email protected] or Another Way Media, PO Box 363, Singers Glen, VA 22834.