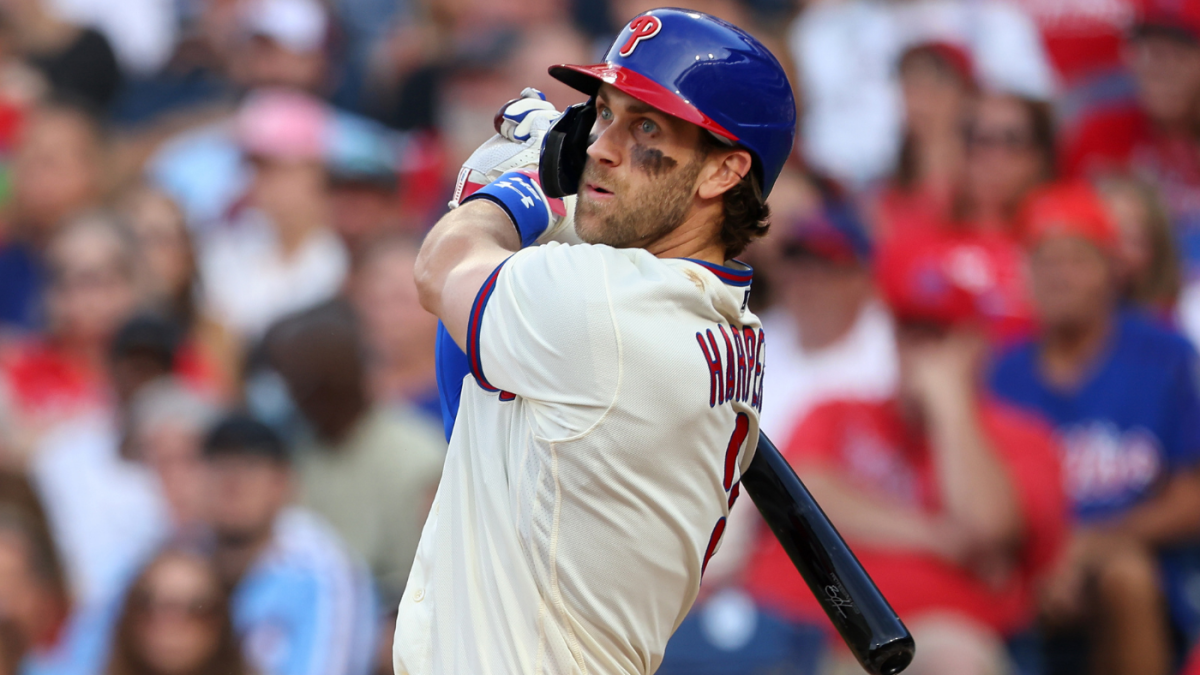 MLB MVP Ranking: Top 10 for each league with Ohtani winning the AL honor; Battle between Harper, Soto and Tatis in the Netherlands
With Major League Baseball's 2021 regular season in its final days, it's time for our final installment of the MVP watch. And with that, there is a change in what we're going to do. Over the past five weeks or so, I have estimated how the race is shaping up, using my years of experience closely monitoring BBWAA's voting behavior to provide insight into how competitors would likely be ranked.
This time around, I will present what my ballots would look like in each league. The good news here if you don't like me and think I don't know what I'm doing, is that I don't have a vote on either MVP this year. The good news for the privileged few here who love me and think I'm smart, is that I won't be too different from most voters.
I have enough awareness to realize that most people have jumped in the rankings and lost interest in my introduction, but I want to go over my criteria. Hopefully after seeing the leaderboard, anyone with a question will come back here and find the answer.
Here are the things that interest me: Individual performance. Baseball is a team sport, yes, but almost all of them are individual games. A batter only hits the plate once in every nine runs. Most defenders only have opportunities when the ball hits them. This is not basketball where one player can single-handedly dominate a game. It's not in football where the quarterback is obviously more important than everyone else and goes a long way in determining which teams are good. A starting pitcher only plays once every five games, so it's really hard for me to say that a pitcher – who just throws, that is – is one of the 10 most successful players. more valuable. They have their own price anyway.
On individual performance, I care about statistics, yes. Triple slash (average / on base / slugging, average being the least important) as well as adjusted metrics like OPS + and wRC + would be the most important to me. WAR is a great catch-all, but it's not the only thing that matters. I also like the main counting stats, such as hits, doubles, triples, home runs, RBI (yes, again), runs, and stolen bases. I'll definitely be looking at the defensive impact on the bright side with defensive runs saved and above average strikeouts counting.
I will also look at the added probability of winning. I have already explained what it is and why it is important. Fans of clutch players who get a bonus should like this.
However, I don't quite agree with the discounting of so-called intangibles. I reserve the right to give bonus points in my head to a player who in my opinion has made a big difference in moving a team forward with things like leadership or good performance in the absence of a teammate important.
Things that don't matter to me: Too much emphasis on team performance, like making the playoffs. See above. I also don't care about something like a "predictive" statistic saying that a guy has lost his mind this season and there will probably be a "regression" next year, like "it's a BABIP. unsustainable!" Guess what, at the end of the season, he backed her up. It's a closed book now.
As for all "have you considered (insert player) for 10th place?" questions, the answer is most likely yes. I looked at everyone who had a good season. I only have 10 places per league with dozens of stud players fighting for them.
My AL ballot
1. Shohei Ohtani, the angels
2. Vladimir Guerrero, Jr., Blue Jays
3. Marcus Semien, Blue Jays
4. Cédric Mullins, Orioles
5. Salvador Perez, Royals
6. Aaron Judge, Yankees
7. Matt Olson, Athletics
8. José Ramirez, Cleveland
9. Carlos Correa, Astros
10. Rafael Devers, Red Sox
I absolutely would have loved to see Vladdy win an MVP at such a young age, but it would be incredibly foolish to go any other way than Ohtani. He's second in OPS, third in home runs, fifth in stolen goals, first in added probability of win, first in WAR and provided 130 1/3 innings of All-Star caliber mound work. There is nothing he can do to make his teammates hit or pitch better, so holding the Angels record against him shows a fundamental misconception about how baseball works.
Third place was also quite easy. I'd be okay with swapping Mullins and Perez, and it was hard to squeeze those two, Judge and Olson in like it was. Correa is getting a big boost on his defensive scores this season with a really good offense.
My NL ballot
1. Bryce Harper, Philly
2. Juan Soto, Nationals
3. Fernando Tatis, Jr., Padres
4. Paul Goldschmidt, cardinals
5. Trea Turner, Dodgers
6. Brandon Crawford, Giants
7. Freddie Freeman, the brave
8. Max Muncy, the Dodgers
9. Tyler O'Neill, Cardinals
10. Bryan Reynolds, pirates
One of the biggest things to grapple with here is, unfortunately, the value of teammates. That is, a decent part of Soto's value is linked to having a 40-step lead over Harper, 22 of which are intentional. As such, Soto has a 35 percentage point lead on base. So while I don't want to punish anyone for playing for a losing team, Soto's teammates being much worse than him, award him extra OBP points. On the other hand, doesn't that just show how good he is? The other team is so scared to throw at him that he walks a lot more than everyone else. It's hard to pin down and I can really see both sides.
At the end of the day, I side with Harper because he leads in slugging, OPS, OPS + and added probability of winning while being second behind Soto in percentage on base and third on average. It is thin as paper and may even change in the next few days.
Tatis has a solid argument as well and I would consider the top three a Big Three here, accepting no argument for anyone else for the top spot.
As for the last places, they were very tough. A group of players, such as Austin Riley, Nick Castellanos and Willy Adames, deserve a mention here.