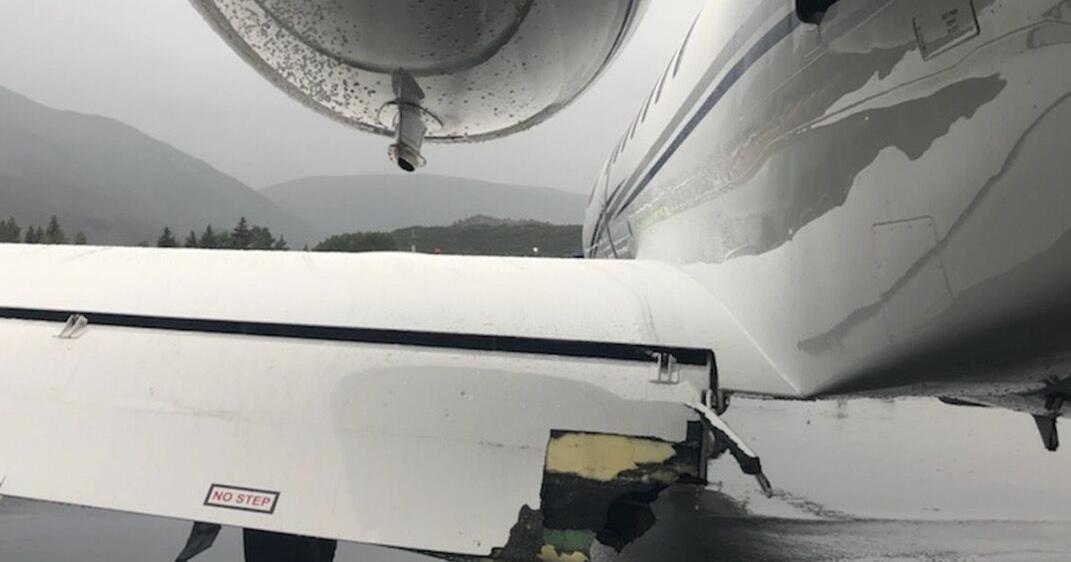 The incident that closed the airport on Monday was the 4th time this year that a private jet has skipped the runway | New
Aspen-Pitkin County Airport Manager Dan Bartholomew said the cause of Monday's crash in which a private jet veered off the runway after landing in rainy weather is under dispute. 'investigation.
The incident involving a Cessna Citation business jet arriving from Centennial Airport near Denver occurred around 4:45 p.m. After landing, the plane, which had two crew members and three passengers, crashed into lights and signs on the airfield, causing damage. No one was hurt, Bartholomew said. Additionally, damage was caused to the aircraft's wings, nose gear and fuel lines, and the airport was closed for the remainder of the evening to clean up contained fuel leaks after the airport installed artificial berms around the affected area.
The cleanup effort after the crash led to the airport being closed in the evening. Eight inbound and eight outbound commercial flights were canceled. The airport reopened at 7 a.m. Tuesday.
The plane received its certificate of airworthiness in 2002. Damage to the plane included the underside of its wings, nose gear and a fuel line, the airport manager said.
Fixed-base operator Atlantic Aviation provided assistance by removing remaining fuel from the plane to prevent further leaks at the airfield, Bartholomew added. At a Thursday meeting of the Aspen Airport Advisory Board, officials said the crash was likely caused by a combination of inclement weather and pilot error. The plane's owner or its insurer will have to pay the cost of airfield repairs, officials added. The flight originated from Centennial Airport near Denver. The incident marked the fourth time a private jet has veered off the local runway this year.