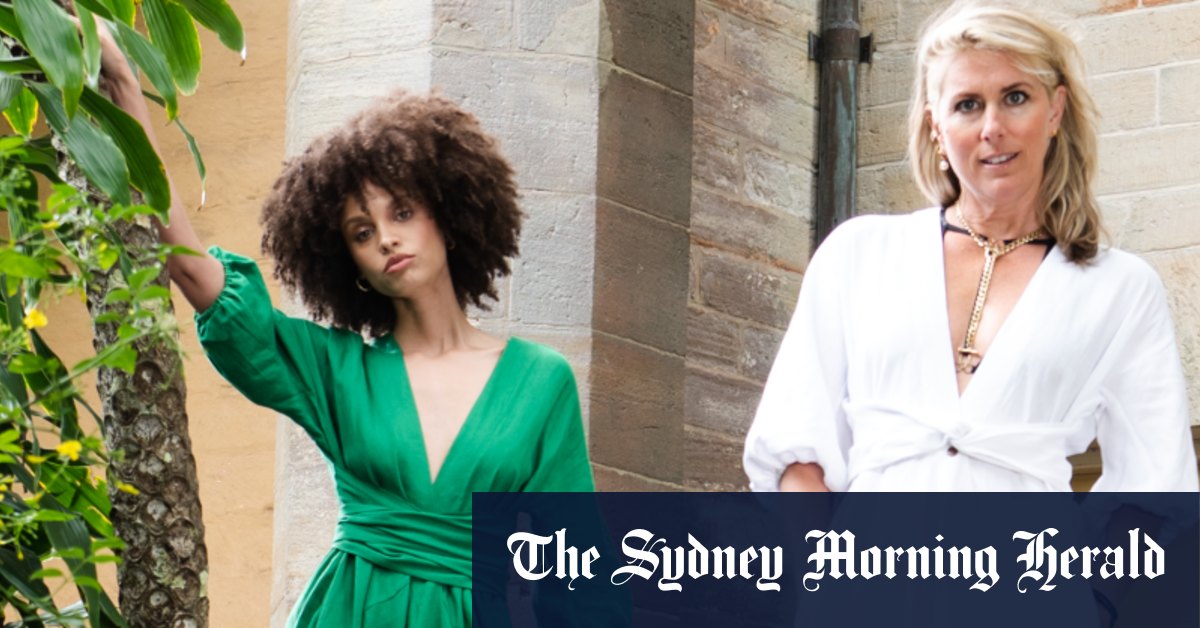 This Big Brand Wouldn't Touch Hemp Until a Designer Opened Their Eyes
The dollop of sugar accompanying the green medicine were Willow's designs, with their standout sleeves, relaxed pleats and subtle sensuality, pulled straight from her mainline collection.
"There's no point in expecting customers to buy something just because it's durable," says Willow. "It has to be attractive, so people want to wear it again and again. All of our pieces are timeless. There's even the ocelot print, which suits a teenage or septuagenarian woman.
Willow was at the top of Witchery's list as a partner, even before designer Kym Ellery became the brand's first capsule collection collaborator in March, but managing director Simon Schofield had to confront his personal biases on hemp. .
"Before that, our design team wouldn't have touched it," says Schofield. "We are now considering introducing hemp into our main collection. It's just a change in the way we do business.
The KitX collection, called Towards a sustainable futurealso includes compostable swing tags and care instruction labels made of organic cotton instead of polyester.
"It will trickle down to our practices over time," Schofield says. "Working with someone as far down the sustainability journey as we do is inspiring. With this partnership, we had to live by Kit's principles, but we both learned a lot.
Loading
Pieces from the Ellery collection in March sold out within days and Schofield has higher hopes for the KitX collection, which will launch November 4 in flagship stores and online.
"We found that the designers' collaboration brought a new customer to Witchery. It's a younger, more forward-thinking customer. We expect many of them to come to us through our digital stores for this collaboration.
There were a few sticking points, with the environmental impact of online delivery bags and recycled polyester pom poms keeping Willow awake at night.
"We consciously bought everything, but it's always about changing the world one dress at a time," she says.
Get the most out of your health, relationships, fitness and nutrition with our Live Well Newsletter. Get it in your inbox every Monday.