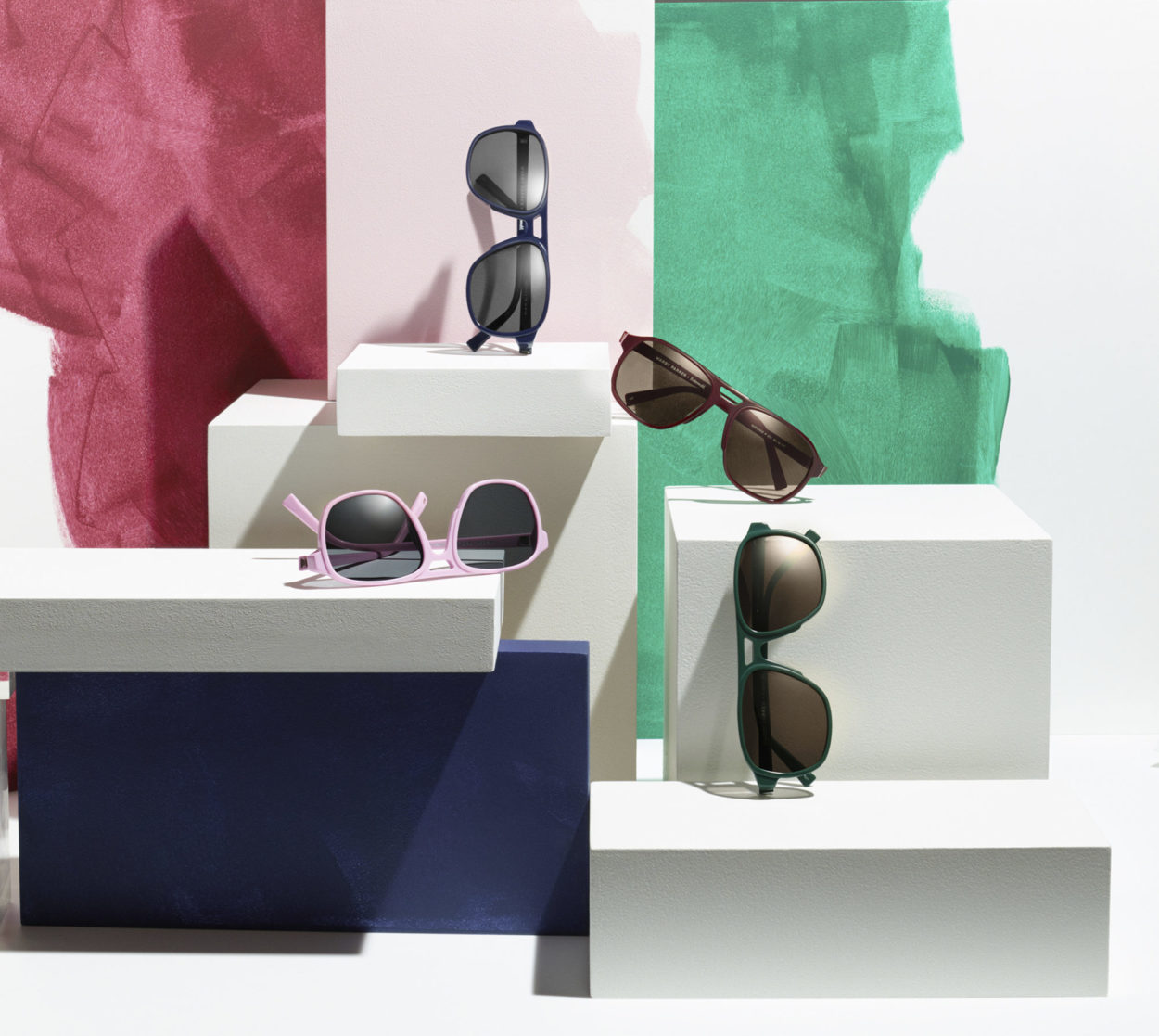 Warby Parker's Hatcher Frame Colorfully Redesigned By The World – SURFACE
What is happening: Warby Parker is teaming up with Los Angeles-based Entireworld to launch a new capsule collection in retro and summery hues.
The download: Warby Parker and Entireworld were both founded on the principle of bringing style and accessibility to seamless fashion essentials. While the former focuses on stylish and affordable eyewear and the latter emphasizes enrichment through color with its line of monochrome basics, they both share a dedication to contemporary design and sustainability, two principles that occupy a central place in this limited edition.
Scott Sternberg, the CFDA Award-winning designer and founder of Entireworld, reinvented the Warby Parker's 70s-inspired acetate aviator with his signature twist, resulting in four eclectic tones: Blossom Pink, Jade, Midnight and Oxblood.
To illustrate the artistic talent of the collection, the brand recruited four emerging artists—Olamide Ogunade, Tosin Kalejaye, fierce brooke bronner, and Diana ejaita-to create a photorealistic work of art for each frame. The invitation was simple but radical: "capture the spirit of summer 2021". Dressed in Entireworld yarns and Hatcher sunglasses, the portraits portray the carefree mood of the season with poppy hues and cheerful scenes. To celebrate this partnership, Warby Parker and Entireworld donate to the Equal Justice Initiative, a non-profit organization dedicated to ending mass incarceration and excessive punishment in the United States.
In their own words: "We have followed Scott's career since joining Band of Outsiders and are delighted to be able to collaborate with him at Entireworld," said Neil Blumenthal, co-founder of Warby Parker. "We both subscribe to the idea of ​​elevating everyday objects with creativity and color and making them accessible, and that's exactly what he did with our Hatcher frame. "
Surface says: It was Leonardo da Vinci who said that simplicity is sophistication – the Warby Parker x Entireworld collaboration proves this maxim once again.