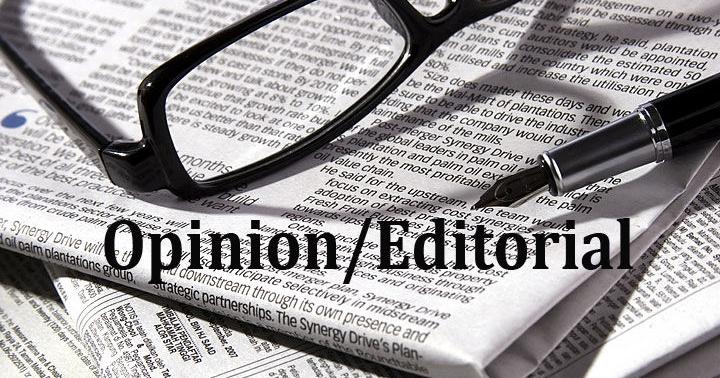 woman who dresses the community needs our help | Opinion
When Victoria resident Wilma Edwards saw a need, she stepped in to help.
Founded by her years ago, Edwards' Free Clothing Ministry has clothed entire generations of needy Victorians by meeting them where they were – Victoria's Southside.
Christian ministry is humble, but impressive nonetheless.
For years, Edwards, 81, operated out of an abandoned building at 1004 S. Navarro St., receiving donations and providing free clothing to anyone in need. She also coordinated with local nonprofits and community groups, like the Southside Coalition, to organize school supply and toy drives during the holidays.
But the ministry itself now needs the support of the Victorian community. He deserves our help.
About a year ago, Edwards found herself with a serious setback. The building she operated from was closed by the Victoria Code Office due to damage to her roof from Hurricane Harvey. It has since been shaved. Edwards was unable to repair or purchase the property, which also faced a tax lien imposed on its previous owners.
But that hasn't stopped Edwards, who is the daughter of a Cuero minister and has been dedicated to community service for most of her life.
Even without the building, Edwards stops by the Southside property every Wednesday morning to receive donations and distribute clothing, using his home as a staging ground for this effort.
On the property, residents are free to pick up any items they need from a clothes rack, which has become not only a community landmark, but a monument to his devotion and compassion.
She also uses her home as a gathering place in this effort.
That says a lot about this woman. She didn't have much to start with, and she could have quit.
Despite the humble origins of her ministry amidst serious obstacles, she nevertheless persisted in clothing the nudes, just as Jesus teaches in Matthew 25:36.
This effort is noble, courageous and should inspire us all.
And just as Edwards stepped up to help her community, now we should do the same.
Edwards would like to continue operating his free clothing ministry near his current location on the Southside. But without a building, the donated clothes are exposed to the scorching sun and the rare but torrential downpours of South Texas.
The southern district of Victoria is an up-and-coming district, but also a district with no shortage of people in need. Edwards said that over the years she has seen generations of men, women and children come for her much-needed clothes, and those people have become familiar with the property where she provides the clothes.
The people passing by are really in need. Otherwise, they wouldn't be here.
Most importantly, this location is in the heart of the Southside community it serves, within walking distance of much of that neighborhood.
At present, the solution to Edwards' problems is not entirely clear, but some ideas have been thrown around.
If a selfless resident allowed her access to her property, she could continue her important work near her current location.
Likewise, a community or civic organization could coordinate with her to find a new home in the ministry.
It may be asking a lot, but surely something can be done.
But on top of that, there are even other ways to help those of us who can't afford a location at Edwards.
With or without a new home, the ministry relies on the community to stay afloat.
He needs donations of money, clothes and other necessary items.
Sadly, it simply can't subsist on Edwards' seemingly limitless humanity and perseverance.
Fortunately, Victoria has an admirable history of community support.
During winter storm Uri, neighbors helped neighbors without any expectation of reward. The community stepped up to provide water, repairs and other resources as so many struggled with the cold and the damage it was causing.
We have seen the same kindness manifest during the COVID-19 pandemic and Hurricane Harvey.
Indeed, the empathy of this community is enormous, and we should be proud of it.
Now, when Edwards finds himself in trouble, can't we do the same?
With all our ingenuity and cooperation, can't we find a way to keep Edwards' work going?